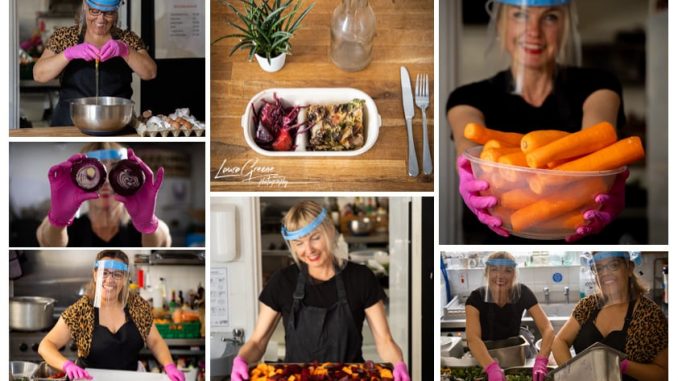 By Marie and Sandra
×
On Saturday 20th June 2020, Waste2Taste will be hosting a LIVE virtual event (via Zoom). They will be demonstrating their cooking skills live.
Join them LIVE here.
Local catering community group Waste2Taste is passionate about making the most delicious vegetarian and vegan meals from unloved food – diverting it from waste and feeding people in OX4.
Formed by foodie enthusiasts Marie and Sandra in 2017, the enterprise has since joined forces with Ark-T, Oxford Together – our local COVID-19 hub volunteer group and Flo's the Place in the Park to create #OX4FreeFoodCrew supported by Oxford Foodbank, Bucksum Farm and Sofea community larder:

We have been busy cooking a free vegetarian meal from our kitchen
@Ark-T, for homeless, isolated, vulnerable or low-income members of our OX4 Community, and we are proud to say we are continuing to feed our neighbours who need a little more help than us during lockdown.
Since the 7th of April Waste2Taste has provided over 1,000 free meals in lockdown. We are also delivering weekly food parcels to people in need, making 40 welfare phone calls per week to people living alone and have set up 'Cooking Bag Challenges'.

The 'Cooking Bag Challenges' are proving a fantastic way to continue the Cooking for Health and Wellbeing course that was partway through when our Ark-T kitchen had to close its doors on the 17th of March for lockdown.
The courses are for homeless and vulnerably housed people to learn to cook, make friends and get a qualification. It was sad and unfortunate that the group had to be postponed without completing the course in the usual way as the members were well bonded and enjoying the sessions.
We have kept in touch with them through a WhatsApp group and phone calls.
We have also been sending them a bag of ingredients with a recipe so they can continue the course. They make the meal and send us photographs of the process and end results. It is proving to be a real hit, great fun and a big help to keep morale up in these strange times.
So, for now this is our purpose and we are happy to be doing it with love and gratitude. Stay safe!
Marie and Sandra
Photograph credits to Laura Greene Photography