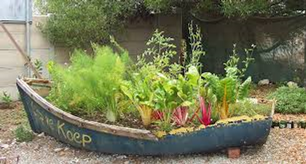 By David Henwood
Cowley in Bloom is a new gardening competition for residents across the Cowley area.
The competition is free to enter and is open to everyone who lives and works in the Cowley Area.
Trophies and certificates are all up for grabs and will be awarded in September.
Whether you tend your garden all year round, starting to pot up a planter or have a shared space that you want to improve we want you to enter 'Cowley in Bloom' This year's theme is 'weird and wonderful'.
This year's categories are:
Best Garden
Beautiful Container or Basket
Junior Gardener of the Year*
To enter please download the application form from our website www.cowley.news or call O7824462002.
*Junior gardener of the year, can be a garden, container or basket.
The closing date for entries is Friday 31st July. Judging will take place in August.
For more information, please contact editor@cowley.news or visit our website www.cowley.news